SocialErasmus Committee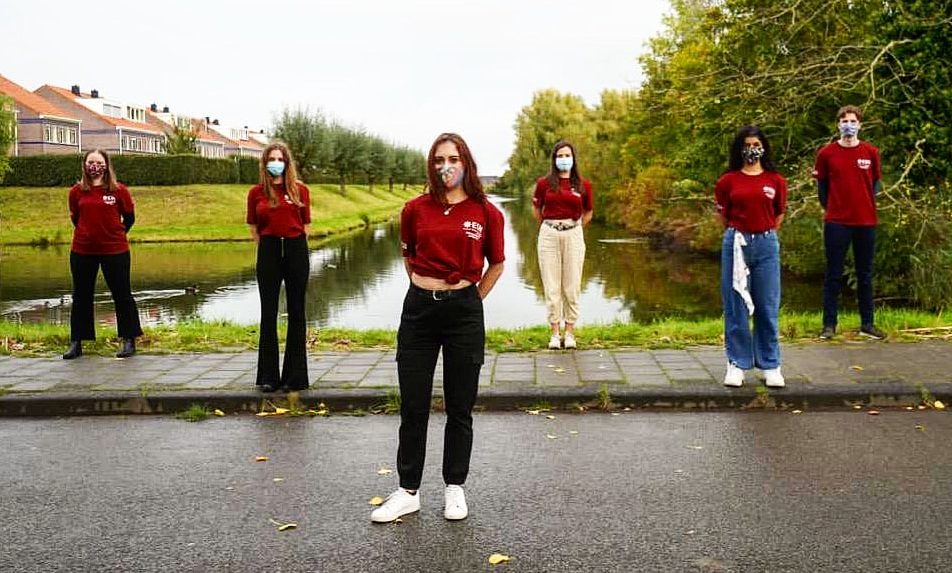 The SocialErasmus committee aims to enrich the experience of international students by engaging in the community in the hopes of broadening their realities and getting to know the community while they live and study in Groningen! Students new to the city can volunteer for a variety of activities which will have the basis of one of the eight founding pillars of SocialErasmus. These eight pillars include; animals, disasters, discrimination, education, environment, health, poverty and violence. This year is challenging but we are trying to make the most out of it, by proposing sustainable activities, charity events and opportunities to expand your knowledge about the various communities in Groningen.
An important part of the SocialErasmus committee now is the Christmas dinner that is taking place in December, in collaboration with Rode Kruis. Our main goal is to raise awareness about certain social issues and to donate money for a cause. This year is all about the COVID-19 crisis. Other planned events are a Sustainability walk where participants can be fully immersed in the city and get information about the sustainable stores/ places in Groningen. Next, we have a Mosque and a Synagogue tour in order to discover some hidden communities in the city, while learning some history. Erasmus in schools might be back in the second semester!
The members of the SocialErasmus committee of 20/21 are:
Daria Popovici from Romania: She is a second-year European Languages and Cultures student and she loves learning as many languages as possible. She has been in ESN since she was 16 and she is the president of our committee.
Bibianne Joosten from the Netherlands: She is currently first year of the MSc Behavioural and Cognitive Neurosciences. Fun fact about her – she knows 50 digits of pi. She is the PR of our committee.
Sofia Coelho from Portugal : She is doing her Bachelor in Psychology and she has learnt how to bike only when she was 16 years old. She can play 4 musical instruments and now, she is our treasurer.
Maeve Marchese from Italy: She is in her second year of the BA European Languages and Cultures and nobody can beat her at cooking carbonara. She speaks 5 languages and she is the secretary of the committee.
Rahma Alyousef from Saudi Arabia: She is in her 3rd year in Medicine and she became an aunt when she was only 10 years old. She is the Erasmus in Schools coordinator this year.
Yannick Wuppermann from Germany: He is a second-year Psychology student and he has been on all continents except Antarctica. He is now the events coordinator for our committee.
We're always happy to hear any new ideas for activities that give back to the community!
SocialErasmus 20/21