Grocery buddies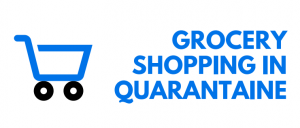 Are you new in Groningen and do you need to (self-)quarantine after your arrival? It might be hard to do your grocery shopping, but ESN Groningen is here to help you out! We can match you to a student who can help you out by doing your grocery shopping for you. That way, you do not have to leave your house and you can stay at home safely. Sign up through the form below!
Of course this would not be possible without the help of the students that are already in Groningen and are willing to help out. So if you are a student here and you want to help a fellow student out by doing their grocery shopping, please sign up through the form below as well. 
No need for a buddy, but still looking for a way to do your groceries in quarantine? Check out the delivery services of Jumbo (credit card and debit card), Albert Heijn, Coop or other supermarkets (debit card)!