Safety Region Groningen – Safe in Groningen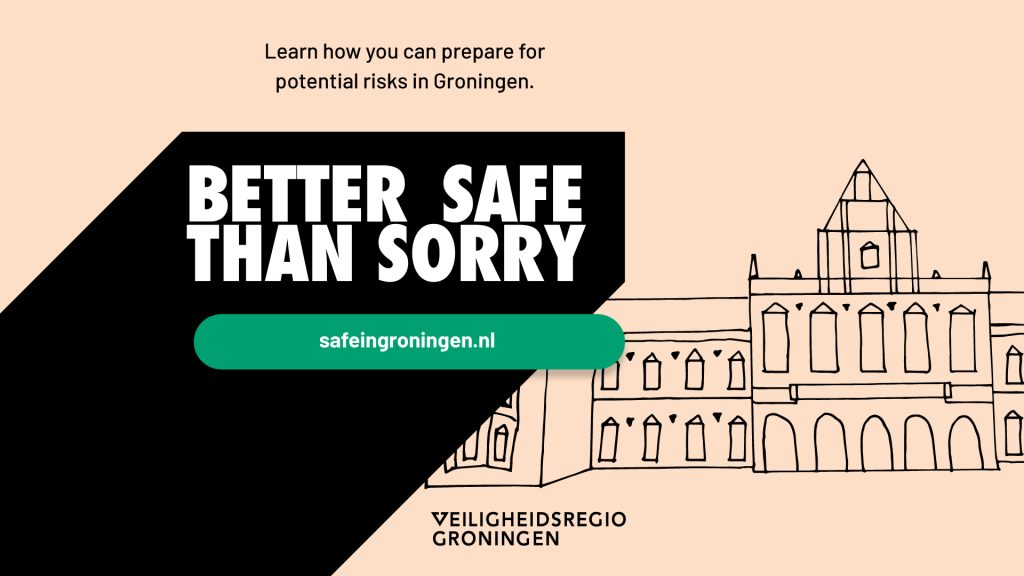 Better safe than sorry!
Hello and welcome! We hope that you will have an amazing and unforgettable time as a student in this young-vibing and innovative city called: Groningen! However, like in every city, there a (hidden) risks that can emerge at any time, such as fire or extreme weather. And of course COVID-19.
Have you thought about such risks and what you best can do when they occur? Do you know what the Dutch alarm number is and how you can receive information directly on your phone during an emergency? Check it out on safeingroningen.nl, because better safe than sorry!
About us
Veiligheidsregio Groningen is responsible for the crisis and risk management in and around Groningen. To keep our region safe, we work together with partners like the police, army and municipalities. With different campaigns and activities we hope to increase the risk awareness of our inhabitants. So they can prepare themselves and hopefully prevent accidents.