2019 Movies worth watching
Choosing movies to watch can be quite overwhelming. The choice is endless and besides the good old classics, the overplayed movies, and the new coming ones, my evenings usually get wasted on deciding which one to watch and whether I'm in a mood for a rom-com or a horror. To make your lives easier and spark the excitement for this year's movies, here are some recommendations which should fit anyone's taste and fulfill planned movie nights.
---
For pet lovers
After A Dog's Purpose which I believe every dog lover out there watched and cried for, this year surprised us with the other good feel family movie A Dog's Way Home which won't leave you indifferent. It shows a strong bond the owner and a dog have as well as the struggles the dog has to go through to get back home. And not to worry, later this summer, the follow up on A Dog's Purpose, A Dog's journey is coming out and will show the continuous adventures of Bailey, the dog that gets reborn multiple times.
Marvel
If you have not already heard of Avengers, well, you have been living under a rock. This year brought the finale of the superheroes saga which made the toughest nuts cry. I'm talking about the Avengers End Game. So if you haven't already seen it, plan three hours of excitement, laughter, nail-biting and tissues. On the other side, Spiderman Far From Home, the second part of Home Coming, which takes Peter Parker for a trip to London, is coming out. Under the mask, we have Tom Holland *girl screams* which is another reason to sit in front of a screen for two hours if you ask me.
Disney
Now Disney is an endlessly producing engine, which knows how to satisfy its crowd. Aladdin came out not so long ago, and besides the good graphics and music, the movie brings back childhood with magic and fantasy even in 2019. Not long to go before Frozen 2 is released and if you thought Let It Go finally stopped being played, think again as I'm sure it has a new chart breaker around the corner ready for five-year-olds to go sing at Americas Got Talent. And last but not least, Lion King, an all-time favorite, is bringing back the greatest jungle story and will heat up the summer with a tropical wave.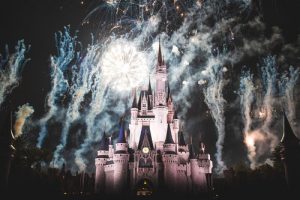 Horror
On a more serious note, we have Annabelle, a creepy haunted doll which is every child's nightmare, coming home. Literally, the movie is called Annabelle comes home, so I suggest you all lock the doors and hope she won't find you while you're sleeping. Another good one to keep in mind is The Prodigy, from the producer of The Exorcist, which is a story of a haunted child using its intelligence to murder. Shivers…
Rom-coms
On the lighter side, rom-coms never fail to bring out the soft side in all of us. The new movie The Last Summer with KJ Apa *girl screams again* came out and despite being a typical college movie, it's not boring and too cheesy, but actually quite cute and easy to watch. The Aftermath is a more mature, war movie, starring Keira Knightley, Alexander Skarsgard and Jason Clarke, set in post World War II times making the love story more complicated. The Sun is also a Star, a movie based on a novel that walks you through the story of how opposites attract. And it is starring Charles Melton *girl screams yet again cause duuh*. Another recommendation, not necessarily a rom but a com, starring Jennifer Anniston and Adam Sandler in a movie Murder Mystery which combining the two actors cannot be bad for sure, is coming out in a week!
---
Despite the exam period, it's healthy to take a relaxing evening enjoying one of the movies I have mentioned. This year definitely did not disappoint so far and more exciting things are coming out very soon!
Written by Elena – PR Committee