What to do when you're bored
In between exam periods and busy lecture weeks, there always seems to be a few days when in the middle of all the hustle you don't have anything to do; well anything that is urgent as most of the students, myself included, live on the adrenaline of figuring their life a few days before the deadline. And despite having all these great ideas of how you could have spent your time if you were not sitting in the library reading or writing, in those few days life seems rather uninteresting and nothing is amusing enough. I came up with several things which might make those boring days less empty and would make you feel like you have accomplished something for yourself.
---
I  Go for a walk
This probably sounds stupid and typical, but apart from rushing somewhere, I at least don't really take proper relaxing walks, discovering new parts of the city, good Instagram worthy places, nice peaceful spots. Even 30 minutes of walking either by yourself or with a close friend can be fun and calming and a good addition to your daily routine as it makes you leave the house, spend time outside if the weather is nice and encourages you to be a little active.
II  Start a new series
GoT is sadly over, I know I know we all need something to fill in the void. Hardly any other series is going to replace it, but as new series are emerging every month, it's worth giving them a shot. It is a good excuse to stay in your room the whole day not talking to anyone (on the contrary of what I have written above), and it makes you engage in a story bringing back the adrenaline of to be continued endings. Top picks include the new season of Black Mirror (5th June!), Chernobyl (highest rated series currently), Vikings, This Is Us, Sherlock, 9-1-1.
III  Bake a cake
As the Dutch custom follows, most cafes close at 6 pm. And what if you really crave a cake at 7? Instead of figuring out a spot which serves them late, why not make it yourself. It will take you some time, can be quite relaxing and you get a nice treat in the end. And if it doesn't turn out well, hey you can still scrape the bowl. With summery fruit filling the market stands, making a berry tart, a strawberry cake or a peach cobbler sounds inviting and makes all taste buds tingle with the burst of flavor. It doesn't have to be complicated, but rather fresh and homemade.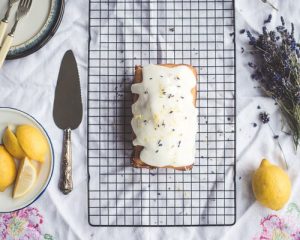 IV  Re-organize your wardrobe
It's almost June, yet the Netherlands doesn't fail to surprise us with 25-degree weekends and 13-degree weekdays. Thus, packing winter jackets and boots is not the smartest idea. However, we still have hope and for long-awaited nice weather, which is coming, a good thing would be bringing up-front lighter tops and pushing back well-worn jumpers which keep refusing to leave us. Re-organizing can help you clean out the unnecessary stuff, get a better picture of what you might need so you don't end up buying clothes you'll wear once and your room will for sure get a fresh clean look it deserves.
V  Do a movie marathon
If you have a free weekend or are extreme and can finish a trilogy in a day, doing a movie marathon can be quite entertaining. All the classics are fun to be rewatched every now and then and if you bring friends, pizza and ice cream to the party it gets better. There are always details you forgot or did not catch before or if you haven't seen something you've wanted for a while, now is your chance. Another idea would be to watch a really long movie which you thought you never had time for like Wolf of the Wall Street, Inception, Interstellar or Avengers.
---
Boredom is annoying and tends to creep up once in a while. On the other hand, we don't appreciate it enough until we got no time to be bored. Hopefully, these ideas help fill in free days and will inspire you to switch up a routine which gets dull very quickly.
Written by Elena – PR Committee